Are You Struggling To Communicate With The Important People In Your Life?
Do you and your partner repeatedly argue about the same topics? Do you feel misunderstood, unheard or neglected in your relationship? Are you worried that frequent disagreements or unspoken tension with your partner are signs of larger underlying problems?
Or, are you struggling to connect with a close friend or family member? Do you wonder how to renew and maintain a more positive relationship with him or her?
Are you faced with a stressful communication environment at work? Do you feel like you cannot express your thoughts or ideas in your current position? Are you seeking a promotion or raise, but you do not know how to navigate complex workplace power dynamics?
Do you wish you could improve your communication skills in order to get your needs met and feel more connected in your important relationships?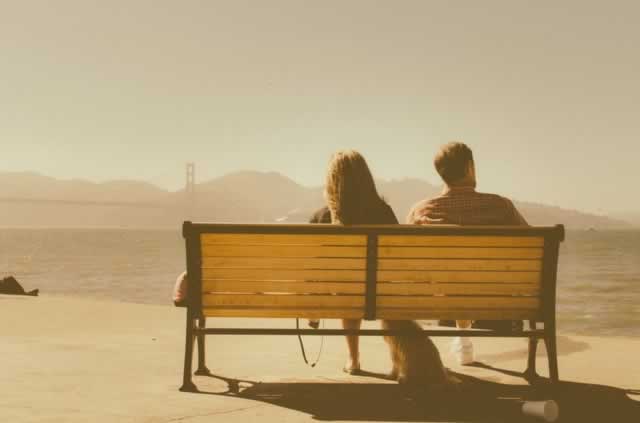 Struggling with poor communication patterns in your romantic, personal or professional relationships can make you feel stressed and sad. If you and your partner find yourselves in harmful cycles of communication, such as blaming or defensive arguing, you may wonder what caused the two of you to drift apart and feel bitter toward each other. During your daily routine, your mind may be preoccupied by your recent arguments. You may wish you said something differently or tried to help your partner understand your point of view more clearly. Despite this regret and desire to make a change, every time the two of you have a disagreement, you might resort to your old patterns, leaving you feeling hurt, isolated and unheard.
It is also possible that communication has broken down between you and a family member or friend. For years, you may have tried to change how you and this loved one interact with each other, but old arguments keep popping up. One of you may even completely avoid the other for long periods of time. Even though you know you care about this loved one or friend, you don't know how you can facilitate a change, encouraging you both to start advocating for each other's needs and put old tensions behind you.
If you are struggling with workplace communication issues, you may dread upcoming meetings, gatherings, performance reviews or presentations because you are uncertain about how you will interact with your coworkers. At work, you may feel limited in what you can say and powerless to the will of your supervisors or colleagues. Perhaps you have certain workplace expectations, such as recognition and respect, but you don't know how to get those needs met.
Maintaining Balanced Communication Is Often Difficult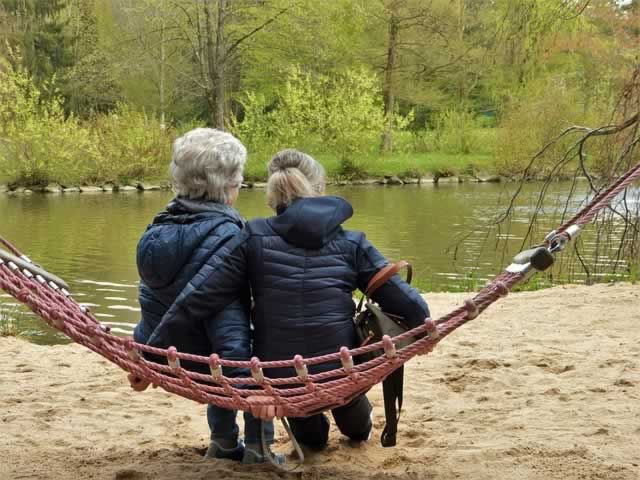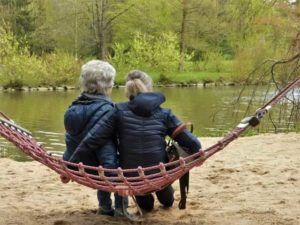 Being engaged in healthy and meaningful relationships is perhaps the most important aspect of our lives. And communication is the critical thread that connects us to those invaluable relationships. Everyone wants to feel connected to their loved ones and, ideally, their coworkers too. However, without the proper communication skills, individuals and couples can quickly start to feel frustrated with the most important people in their lives. And unfortunately, when people neglect to address fundamental communication challenges, relationships often become tense and conflictual, or they break down altogether.
To make matters worse, our society does not highlight the importance of healthy communication habits. We are often expected to communicate swiftly and efficiently, when we should be slowing down and listening carefully. It's a wonder positive communication practices are not taught in schools, as the ways we interact with people are incredibly important to our success and overall happiness throughout the course of our lives.
The good news is that with the support of an experienced therapist and communication coach, you can learn how to adapt the ways you communicate with the most important people in your life in order to gain a deeper understanding of your needs and the needs of others.
Build Lifelong Communication Skills With Communication Therapy
During open and nonjudgmental communication counseling sessions, you will have the chance to assess your current challenges and learn practical tools to improve communication in your romantic, personal or professional relationships. Because communication issues vary widely, we will tailor our sessions to best fit your needs.
For Couples
If you and your partner are struggling with tension, frequent arguments or misunderstandings, the three of us can work together to evaluate your patterns of communication and pinpoint the triggers that are causing the emotionally-charged interactions. Step-by-step, we will examine the messages you are sending to each other, clarify the messages you want to send, and ultimately address and move through your most challenging conversations that have led to painful and repeated conflicts.
During communication counseling for couples, you and your partner can practice concrete techniques, such as reflective listening skills to alleviate current tension and prevent future communication challenges. These strategies can help you slow down your interactions with each other, encouraging more compassion and understanding in your relationship.
For Individuals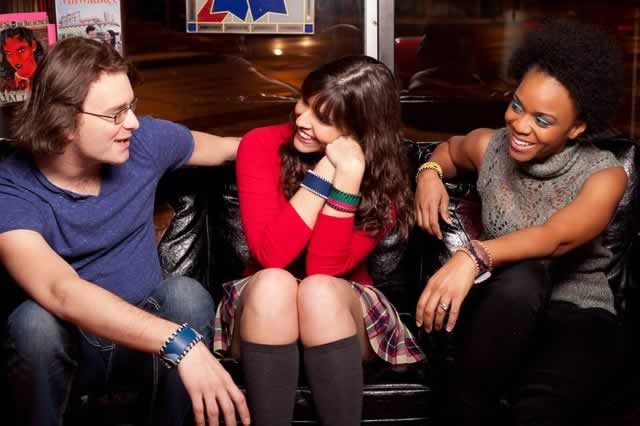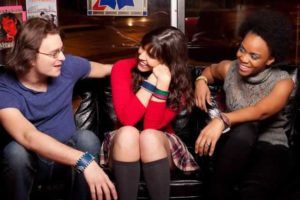 If you are interested in improving your communication patterns with your loved ones, close friends or coworkers, you and I will work one-on-one to help you get your needs met through healthy and skillful communication. We will work together to look at your family of origin and personal history to assess whether or not past experiences may be contributing to your current communication issues.
When you attend communication therapy sessions individually, we will focus on how you can positively impact your personal and professional relationships simply by changing the way you participate in conversations and interactions. You'll have the chance to learn how different situations and/or language can trigger an emotional response and disrupt healthy communication. You and I will work together to dissect challenging conversations, practice personal and professional communication skills and reflect on your progress.
Since 2006, I have helped clients improve communication skills vital to their relationships and careers. I am both passionate about supporting clients with communication challenges and fascinated by how powerful a tool communication can be when used well and with intention.
While you may feel overwhelmed by communication challenges, it is possible to learn fundamentally effective skills and connect with others on a deeper level. By engaging in communication counseling sessions, you can improve the ways you engage with others and ultimately live a more rewarding life.
You may be interested in communication therapy, but you still have questions and concerns…
Is communication therapy going to be worth my time and money?
Healthy communication practices are key to living a fulfilling life. These lifelong skills can add depth, connection and fulfillment to almost every area of your life. By addressing the possible issues with your current patterns of communication now, you can save yourself years of stress, frustration and confusion.
What if my partner will not attend therapy sessions with me?
You can always attend any type of counseling session by yourself. However, our sessions are often much more productive when both partners participate because we can assess the tension from both sides and resolve conflict more directly. I would recommend having your partner give me a call to discuss his or her concerns about counseling. It's common that this initial contact is enough to alleviate most fear and hesitation.
If your partner still refuses to attend sessions, you and I will focus on your needs and how you can make positive changes to your pattern of communication and ultimately transform the dynamic of your relationship.
I usually just avoid conflict. I don't know if I will be able to change.
Everyone has the potential to change how they communicate. If you have been avoiding conflict for most of your life, it is very understandable that you are apprehensive about counseling sessions. Our sessions will be tailored to your experience level, and we will gradually work up to achieving successful communication in even your most challenging interactions. With these new tools, you can turn potential conflict into opportunities for resolution and growth.
Find Connection, Understanding And Depth In Your Relationships
If you are ready to learn effective communication exercises and strategies to gain fulfillment in your romantic, personal or professional relationships, please contact me at 303-641-2023 to schedule a free phone consultation, during which you can discuss your specific needs and learn more about how communication sessions can help you.